Mark your calendars for the next Toronto reunion: January 2024!
The 1st T.O. Lindy Hop Reunion took place January 5, 6, 7, 2018.
---
Live in another city? Want to throw a reunion?
I'd be happy to set up yourcity.lindyhopreunion.com which can piggy back on my url hosting. Use the contact form and get in touch!
---
Event Wrap Up
I didn't get to do something very important this weekend and that's acknowledge the massive amount or work that Lisa Jacobs contributed to the reunion!!!! Lisa, thank you. I couldn't have run this weekend without you.
Also a huge thanks to Krister Shalm, Zoey Gould, Bryan Chung, Kevin Ryan, Joanna Miller, Michael Thorner, our talented instructors and panelists, Lisa Jacobs again, Alana Hock, Jana Jedlovska, Peter Renzland, Simon Threlkeld, Chachi, Kathleen Le Roux, to Allan Munro for preserving our history in the Hop to Toronto documentary, to the folks at Jam Factory T.O, Swing Toronto, Andy at the Dovercourt House Ballroom, Revival Bar, our Friday DJs, Zoey, Rachel Sparacio-Foster, Fred Ngo, our photographer Kahlil Heslop, Bradley Harder for filling in to play on Saturday, Tyler Yarema, Janice Emily Hagan, and the band today, to our sponsors, Doll Factory by Damzels and Limonana Beverage, and my incredible husband, Geoffrey Holmes!
That's a wrap! See you in 5 years!
For updates about the next TO Lindy Hop Reunion, join the Facebook event and sign up for the newsletter.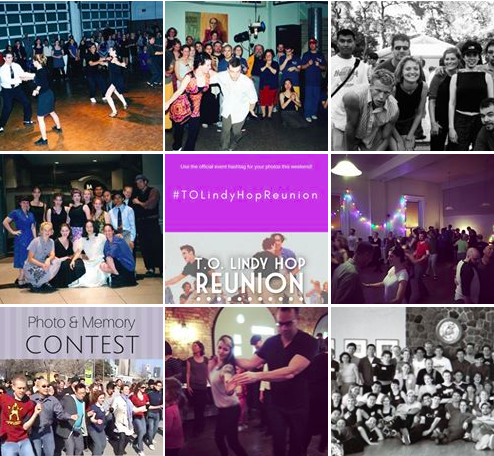 Thank you to our sponsors!